Aglet and MMY will provide an all white/ blank Peterson sneaker silhouette as a techpack for designers.
Design submissions will be open starting 22 October and running through 3 November 2023. Creators may enter as many designs as they'd like.
Creators may enter as many designs as they'd like.
The Aglet Design Team, Mihara Yasuhiro and the team from MMY will select ten finalists from all full and valid entries received.
The ten finalists' designs will be dropped into the Aglet Shop on 8 November, and each sneaker purchased by players will count as an official vote. The design with the most votes (or the design that sells out the quickest) will be Community Winner. A special judge's winner will also be selected by Mihara-san himself.
Prizing
Two winners will be selected: a Community Winner and a Special Judge's Winner.
The Community Winner will be based on the design that sells the most or sells out fastest in the Aglet Shop between 8-14 November.
The Special Judge's winner will be selected by Mihara Yasuhiro, based on criteria of his choosing.
Each winner will receive an MMY Secret Happy Bag of gear selected by Mihara-san and shipped out no later than 30 November.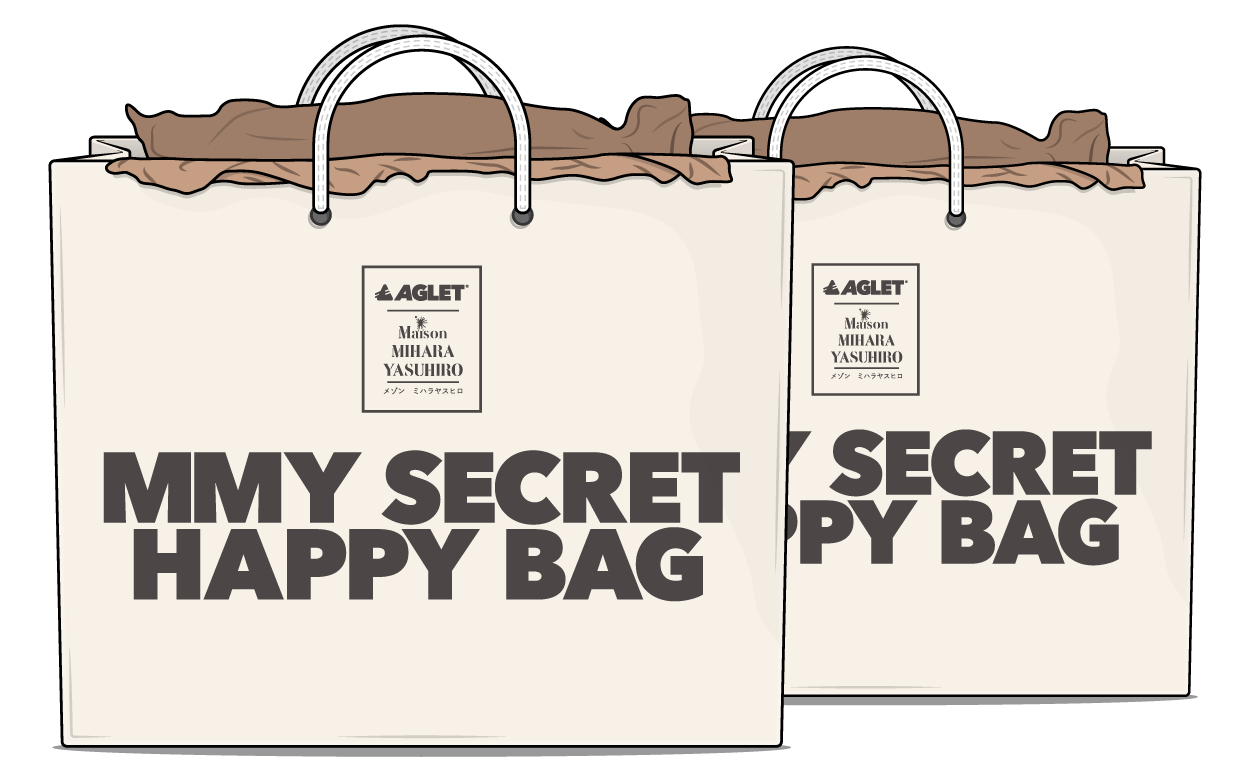 Timing
(All Dates US)
10 October 2023: Announcement
22 October 2023: Submissions Open
3 November 4pm PT: Submissions Close
8 November: Ten Finalists' designs drop into the Aglet Shop, voting begins
14 November 4pm PT: Voting ends
16 November: Winners Announced
30 November: Winners' prizing shipped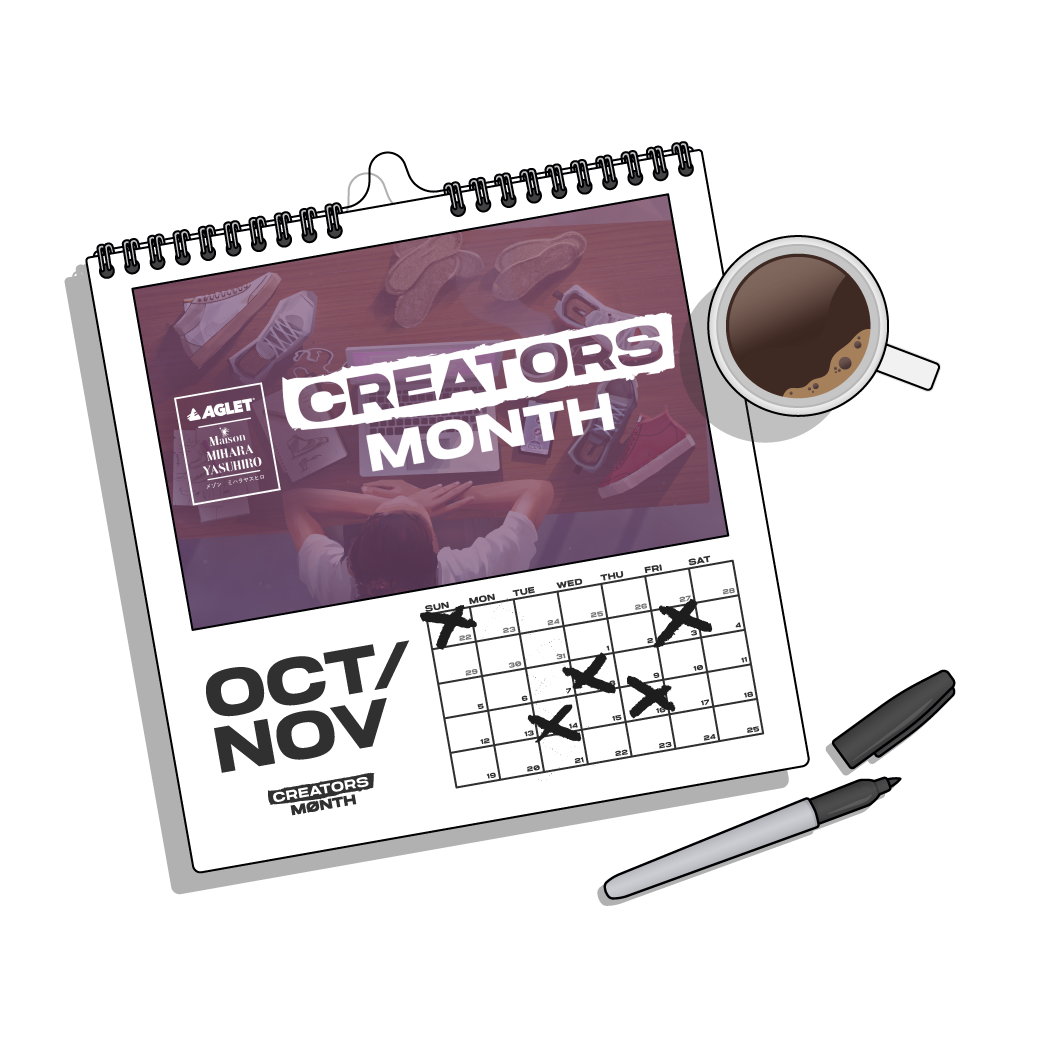 Competition Rules
Promotion is covered by the standard Aglet General Competition/Promotion Terms.
All judge's decisions are final.
Creators may only use MMY Peterson design template.
Creators may enter as many times as they'd like.
The sneaker name and story are important components of the overall design and are required for each submission. Aglet reserves the right to edit/update/amend the sneaker stories as necessary for content and style.
Aglet's design team may make small changes to selected designs in order to ensure that they do not break any in-game user-interfaces.
Creators should avoid using any trademarks or intellectual property in their designs as those submissions may not be accepted into the competition.
Designs must be submitted as .jpg, .png or .pdf files only.
During the Voting Period, all finalists will have their chosen design featured in the Aglet Sneaker Shop. Each shoe will have the exact same statistics, and the exact same price (3 GA). The winner will be the shoe that sells out fastest/ sells the most at the completion of the Voting Period.
Prizes are subject to availability, and must be claimed within 28 days of the completion of the competition. Aglet reserves the right to substitute a prize of similar value.